January 10, 2024 @ 8:00 am
-
January 11, 2024 @ 5:00 pm

More and more companies and clinics are discovering the critical need for spirometry certification for their facilities. Failure to comply can lead to huge fines and unpleasant lawsuits. It's good insurance to get the NIOSH approved spirometry training as required by OSHA standards.
Is your company at risk?
Palmer Associates conducts the two day NIOSH approved Spirometry Training for those who perform pulmonary function testing. We have trained thousands of spirometrists nationally and internationally.
For those involved in respirator programs, we also offer a one day Respirator and Fit Testing Course. We make the Respirator Standard easily understood and provide hours of hands on use of various types of respirators. Graduates leave with full fit testing abilities and an understanding of what their program needs for compliance.
Training does not need to be painful.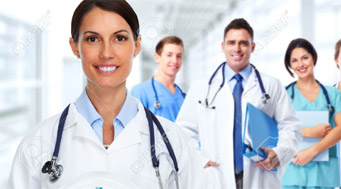 Spirometry Training
Hands on training with enthusiastic lectures packed with updated information insuring that this training need not be boring or painful. The course gives you everything you need to know about performing this lung function test correctly, insures data quality and the skills to manage the data effectively.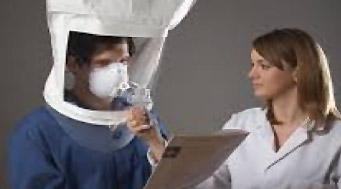 Respiratory Protection
& Fit Test Training
This one day training seminar will provide Medical and Health and Safety professionals with the knowledge and skill to administer respirator fit tests for both ½ face and full face respirators. Both Quantitative and Qualitative methods will be covered.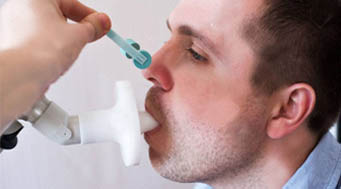 Onsite Courses
We work with individual companies to provide customized training on location, using their equipment and addressing their specific needs. When several personnel require this training, it is often more cost efficient to have our instructors come on site rather than having to travel several employees to a scheduled course.
Consulting &
Spirometry Record
Over Read Services
That ATS 1994 Update recommends that spirometry data collection programs be subject to a Quality Control review program to insure the continued collection of valid data.